About us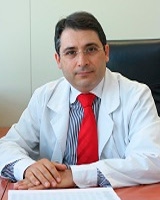 Adelino Leite Moreira
Coordinator of UnIC
The Cardiovascular R&D Unit (UnIC) was created in 1994 to fill a gap in the translational research of cardiovascular diseases. At the moment, the Centre integrates basic science (Physiology) and clinical departments (Cardiology, Internal Medicine, Cardio-thoracic and Vascular Surgery, Neurology, Pediatrics and Pediatrics Cardiology), assembling investigators from several Departments of the Faculty of Medicine of Porto, from Centro Hospitalar de São João, EPE (CHSJ) among others, accounting 124 researchers, 38 of which are PhD holders. The combination of different basic science and clinical departments allows the implementation of bench to bedside to bench approaches in the study of cardiovascular (CV) diseases, with a significant number of its investigators combining research with clinical activity.
Currently, we are the major Centre in Portugal devoted to the translational approach of CV diseases that currently represent a major burden in aged western societies. Indeed, in this area, we are in the frontline regarding scientific productivity, training and implementing innovative therapeutic approaches. Thus, considering our know-how of almost 20 years in specialized CV research, we feel that updating and expanding our current equipment and services to the public (clinics, scientists, engineers and sports professionals) would allow us to substantially increase the knowledge on CV disease physiology and therapy.
During the last 5 years the UnIC continued to grow in terms of scientific productivity and fund raising. Despite the adverse national and international economical setting, we have expanded and diversified our funding. We now rely mostly on international and own funding and Fundação para a Ciência e a Tecnologia grants account for less than 40% of our total funding.
The UnIC facilities stand at the forefront of international standards and comprise, excluding patient care area, approximately 2000m2 of new facilities exclusively dedicated to research and teaching.
UnIC facilities include:
Laboratory Area comprising rooms adapted for different techniques;
Animal Care Facilities PVA-accredited for housing and performing surgery in mice, rats, rabbits and pigs;
Patient Care Area for CV patients in 2 tertiary-care hospitals (CHSJ and Centro Hospitalar Gaia), including MRI, CT scans, echocardiographic machines, hemodynamic and electrophysiology equipment, coronary care unit, 3 operating rooms and ICU for Cardiothoracic Surgery patients.
FCT Classification 2013: Very good
Mission
The mission of the UnIC is to contribute substantially to research in cardiovascular disease and to the scientific and technological development in this field.
Objectives
Our goal is to focus in particularly new and highly relevant medical issues in the cardiovascular disease field, such as the development of biomarkers for heart failure management, the application of new cardiac imaging modalities and technologies to the early diagnosis of ischaemic cardiomyopathy, the understanding of the pathophysiology of heart failure with preserved ejection fraction, pulmonary hypertension, right ventricular failure and cerebrovascular and vascular disease, as well as the contribution to new treatment strategies based on innovative technologies, such as new ventricular assist devices amongst others, as a result of a joint effort of basic, clinical and engineering researchers. These topics are amongst the main causes of cardiovascular and global morbidity and mortality with a major toll on healthy aging and quality of life.
We envisage to promote and strengthen a strong translational component in our research by nurturing collaborations between clinicians from distinct backgrounds (from imaging and diagnosis to medical and surgical care), many of whom are also basic science researchers, and biomedical researchers with full dedication to ex vivo functional evaluation and molecular biology techniques.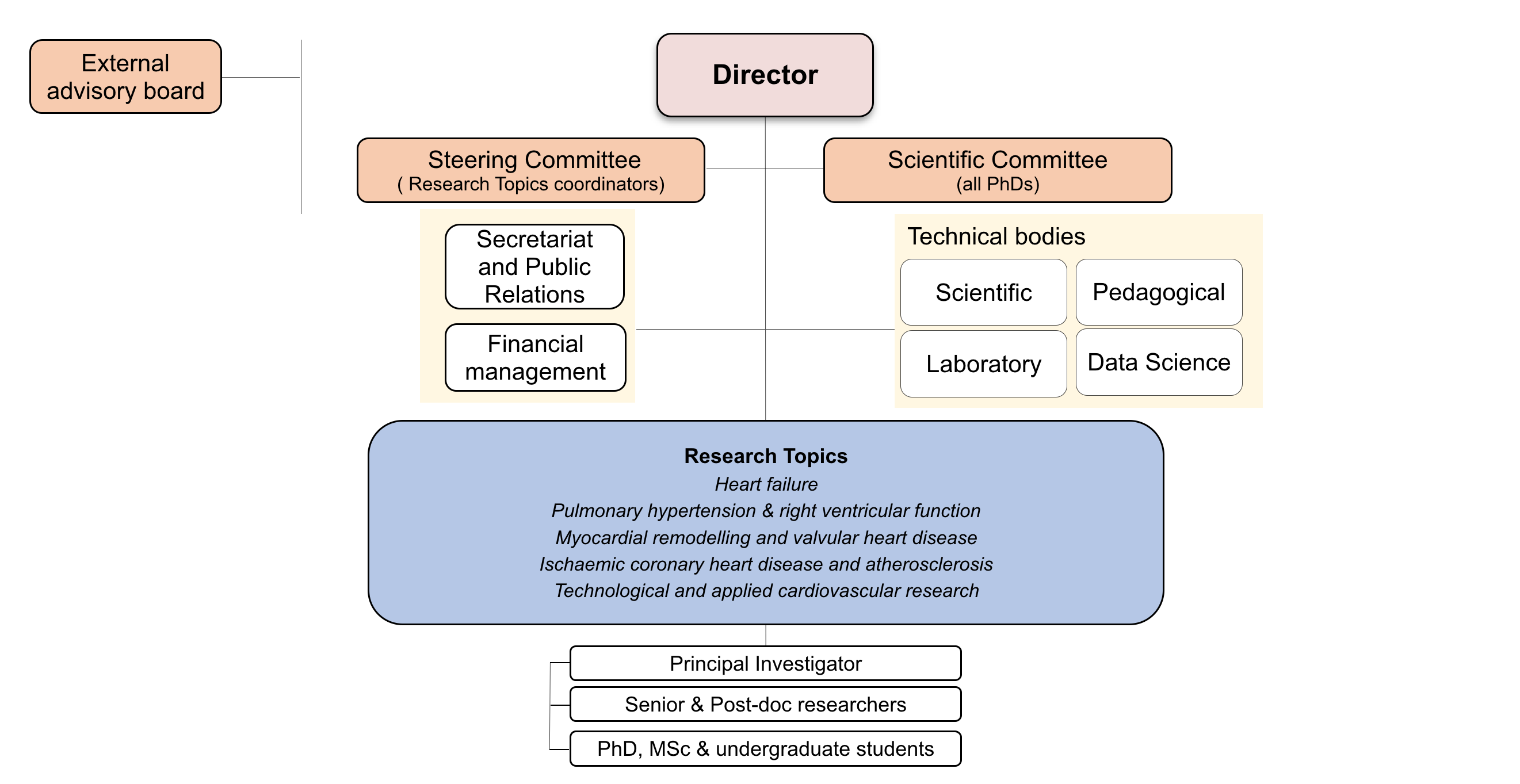 Van der Velden (VUMC, Amsterdam)
Pinto (Amsterdam, U.)
Solomon (Brigham and Women's Hospital)
Gillebert (Ghent U.)
Linke and Hamdani (Bochum U.)
Heymans (Maastricht U.)
Costa-Martins (Maastricht U.)
Diez (Navarra U.)
De Keulenaer (Antwerp U.)
Nagel (King's College London)
Rosengarten (Justus-Liebig U.)
Sedej (Medical U. of Graz)
Perros (U. Paris, Inserm)
Bonnet (Laval U.)
Delcroix and Quarck (Leuven U.)
Address
Cardiovascular R&D Center
Faculty of Medicine
University of Porto
Alameda Professor Hernâni Monteiro
4200-319 Porto
PORTUGAL
Telephone
+351 220426820
+351 220426824
E-mail
unic@med.up.pt